THE HOLIDAYS are here and nandiz jewelry makes the perfect gift!
I miss selling in person but...
you can stay home and still purchase beautiful handmade Nandiz Jewelry directly from me during quarantine, so please enjoy shopping the catalog on my online store and feel free to connect with us if you would like a special order.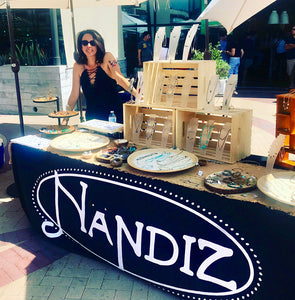 What makes Nandiz SO special is...
I am happy to work with you so that you can get exactly what you want. For example, if there is a necklace you love and you want a matching earring, we can arrange it! I can also customize sizes for many items.
Gemstone of the month: Lovely Labradorite!!
CHECK OUT THESE FEATURED HOLIDAY DESIGNS